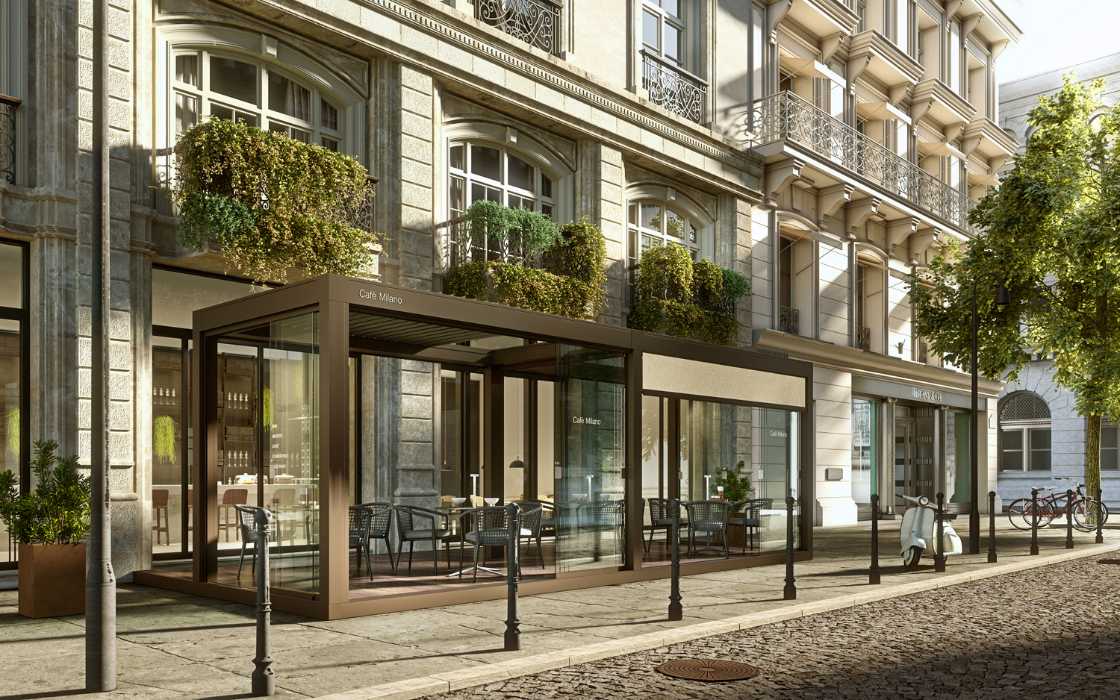 16 December 2019 | 17.00 - 19.00
The Contract / Horeca Space Project (Pergolas and outdoor spaces)
Focus on pergola and curtain systems in the Contract and Horeca sectors. Notes on the Normative, light control, with specification on structures, material, performance, finishes, automation and home automation. Presentation of valuable Case History and application examples with attention to the design, installation and maintenance phase.
Seminar Code 2019.039 | (CNA009112019202907T03CFP00200)
---
REGISTRATION NOTES
if you have participated in the online seminar on 10/14/2019 you will be able to gain further cfp on this topic It is not possible to participate in the seminar in "landline telephone" mode for the correct issuing of the training credits.
---
PROGRAM OF THE SEMINAR
The shadow in the history of architecture
The energy savings generated by a solar shield for cooling an environment in summer / winter
Outdoor architecture for better liveability of outdoor spaces
Fiscal detraction
Current legislation
Innovative products and systems
Designing outdoor spaces for the Ho.Re.Ca. world
References in the Contract world
Speaker: Gianmario Gallina
Technical partner: Pratic
Moderator: R. Fabio Sciacca
---
PRIVACY AND PROCESSING OF PERSONAL DATA

Pursuant to the EU Regulation 2016/679 (GDPR) the data of the data processing owners are specified below:
PUBLISHER --> Next OnWeb S.L.U., with registered office in Avda. De La Feria, num. 1 (INFECAR) Incube building. Oficinas 4 y 5 35012-Las Palmas. Gran Canaria. Spain. The data transmitted through the registration form to the seminar will be used for the purposes specified in the Information that can be reached at the link https://www.arkitectureonweb.com/it/privacy-policy/. At any time you can obtain confirmation of the existence or not of a treatment of data concerning you, by specific request addressed to the owner of the processing of personal data (PUBLISHER) by sending an email to the address [email protected].
TECHNICAL PARTNER --> Pratic F.lli Orioli S.p.A. based in 33034 Fagagna (UD), via A. Tonutti n. 80/90 The data transmitted through this form will be used for the purposes specified in the Information that can be reached at the link https://www.pratic.it/privacy-policy/. At any time you can obtain confirmation of the existence or not of a treatment of data concerning you, by specific request addressed to the owner of the processing of personal data (TECHNICAL PARTNER) by sending an email to the address [email protected]