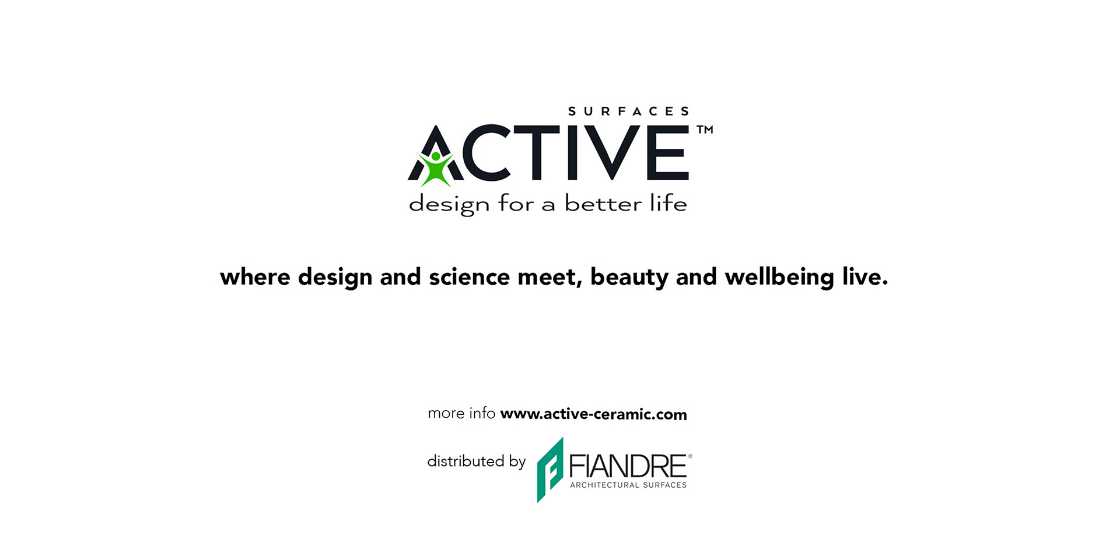 09 December 2020 | 14.00 - 15.00 GMT+1
Protuvirusne keramičke površine za podove, obloge i namještaj. Rješenja između dobrobiti i održivosti u vremenima pandemije bolesti Covid-19
Protuvirusne i protubakterijske keramičke površine za sigurnije prostore. Kvaliteta zraka: proučavanje uzroka, vrsta i količina onečišćujućih tvari koje se nalaze u zatvorenim prostorima. Usredotočenost na rješenja koja omogućavaju da se smanji količina onečišćujućih tvari koje nastaju iz glavnih građevinskih materijala i proizvoda za sanitaciju/higijenizaciju. Rezultati u smislu ostvarivanja okolišne održivosti, udobnosti stanovanja, ali također i smanjenja troškova održavanja i upravljanja
13.45 - OPENING CLASSROOM
---
14.00 - LESSON START
Sažetak:
Tradicionalna keramika i nove keramičke fotokatalitičke ploče ACTIVE SURFACES s titanijevim dioksidom (TiO2) i srebrom (Ag).
Bakterije, virusi, plijesni. Tradicionalna keramika u odnosu na fotokatalitičku keramiku.
protuvirusne/protubakterijske površine: usporedba s površinama koje sadrže samo srebro.
Nekoliko riječi o zagađenju zraka.
Kriteriji odabira materijala za završnu obradu od strane nekog arhitekta/projektanta.
Kako se proizvodi fotokatalitička keramika.
Miris: zagađenje ili samo neugoda?
Održavanje fasada: je li ih moguće izbjeći?
Prava održivost, dokazana brojevima.
Kratak podsjetnik na certifikate na području gradnje (LEED, WELL, itd.)
---
- DEBATE
---
15.00 – CLOSING CLASSROOM

Speakers: Claudia Letizia Bianchi and Roberto Mesini
Technical partner: Fiandre® Architectural Surfaces
---
ZAŠTITA PRIVATNOSTI I OBRADA OSOBNIH PODATAKA
Vaše osobne podatke obrađivat će tvrtka Granitifiandre Spa – via Radici Nord, 112 - 42014 – Castellarano (RE) Italija, koja postupa u svojstvu Voditelja obrade. Molimo vas da prije ulaska u prodavaonicu pogledateizjavu o zaštiti privatnosti

---------------------------------------------------------------------------------------------------------------
Antiviral and antibacterial surfaces for safer environments. Indoor air quality: study of causes, types and quantities of pollutants present. Focusing on solutions to reduce pollutants emitted from principal building materials and consumer hygiene/cleaning products. Results in terms of environmental sustainability and well-being advantages, in addition to reduced maintenance and management costs.
13.45 - OPENING CLASSROOM
---
14.00 - LESSON START
Program:
Traditional ceramics and the latest ACTIVE photocatalytic ceramic tiles with TiO2 and Ag
Bacteria, viruses and mold. Traditional ceramics vs. photocatalytic ceramics
Antiviral/antibacterial surfaces: comparison of surfaces with silver only
A few words about air pollution
Criteria for an architect/interior designer when selecting a surface finish
How photocatalytic ceramic tiles are manufactured
Odor: pollution or merely discomfort
Facade maintenance: can it be avoided?
True sustainability, the facts and figures.
Touching briefly on building certifications (LEED, WELL, etc.)

---
- DEBATE
---
15.00 - CLOSING CLASSROOM
---
Speakers: Claudia Letizia Bianchi and Roberto Mesini
Technical partner: Fiandre® Architectural Surfaces
---
PRIVACY AND PROCESSING OF PERSONAL DATA
Your personal data will be processed by Granitifiandre Spa – via Radici Nord, 112 - 42014 – Castellarano (RE) Italy, who will be acting as the Data Controller. Before entering the hall, please read the privacy policy.