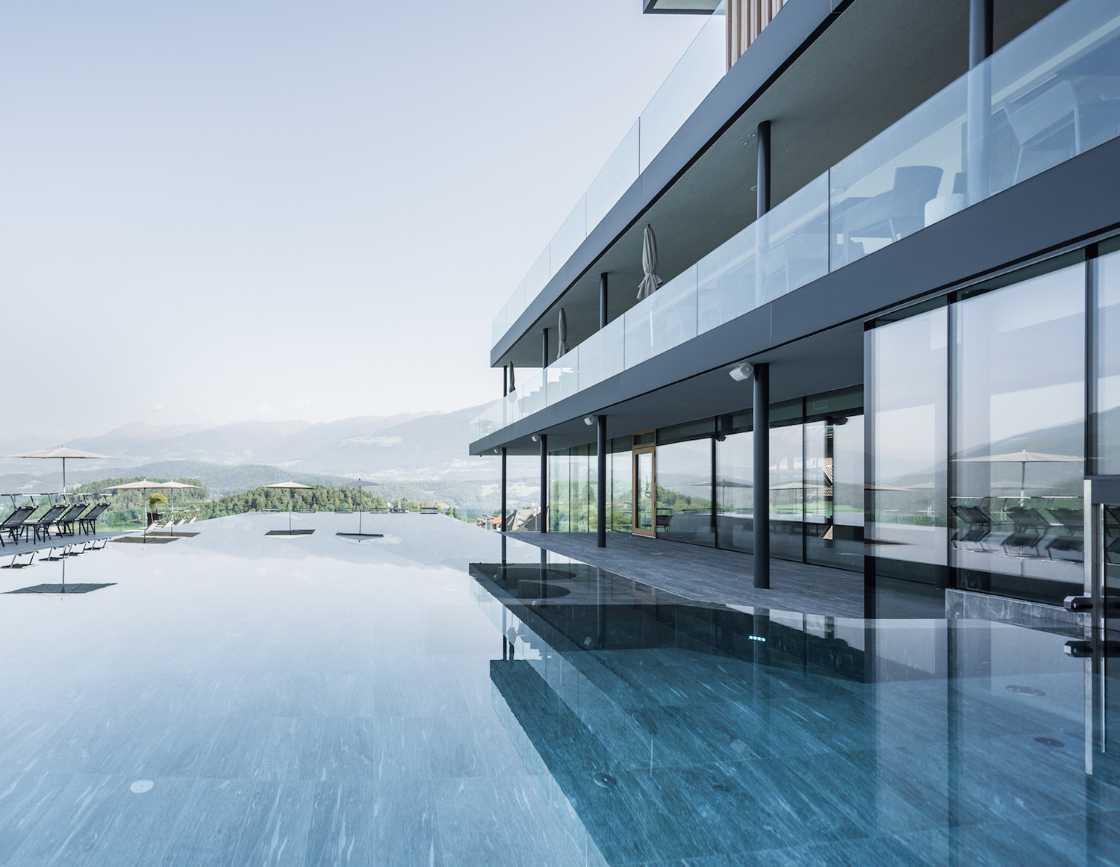 15 October 2019 | 17.00 - 19.00
Architectural and safety project. (Glass balustrades)
Glazed elements in the design of outdoor spaces between performance and aesthetics. Focus on balustrades with study of the technological elements, accessories and fixing systems used in the various architectural types. Case History presentation with analysis of the assembly, maintenance and performance phases with references to the regulatory framework
Seminar Code 2019.030 | (CNA020092019113605T03CFP00200)
REGISTRATION NOTES
if you have attended the online seminar of 09.23.2019 you will not be able to accrue further cfp on this topic. It is not possible to participate in the seminar in "landline telephone" mode for the correct issuing of the training credits.
PROGRAM OF THE SEMINAR
1. SYSTEMS
Overview of the types of existing balustrade systems.
Why choose a glass balustrade compared to iron ones.
Glass balustrade: profile variants, performance characteristics, main technical and aesthetic advantages.
How to manage water disposal in the presence of balustrades.
The balustrade system on site.
Maintenance and cleaning.
2. BRIEF INTRODUCTION ON THE TYPES OF GLASS APPLICABLE TO BALAUSTRE
Stratified, tempered, usable plastic and different performances and finishes (satin / etched / colored / screen-printed, etc.)
3. REGULATIONS
Considerations on the regulations in force regarding parapets for design and verification: NTC2018 - UNI7697: 2015 AND UNI 11678: 2107
Different project loads required for projects to be carried out in the main European countries.
4. CASE HISTORY ALLIANZ CLOUD (EX PALALIDO -MILANO)
Presentation of the recently inaugurated project and of the methodologies of approach to the correct selection of parapets.
Specific regulations for sports facilities, technical nodes, approach to work / methodology, tests, adopted solutions, mockups and tests.
5. BALAUSTRA SP
Realizations, description of fixing and technical characteristics of the solution with "above-floor" profile
6. BALAUSTRA AP
Realizations, description of fixing and technical characteristics of the solution with "drowned in floor" profile
7. BALAUSTRA FS
Realizations, description of fixing and technical characteristics of the solution with "slab front" profile
8. BALAUSTRA MINI
Realizations, fixing description and technical features of the solution with reduced height and anti-climb profile
9. BALAUSTRA POINT
Realizations, description of fixing and technical features of the solution with punctual fixing, ideal for staircases and interiors
Speaker: Simone Pimazzoni
Technical partner: Floodlight
Moderator: R. Fabio Sciacca
---
PRIVACY AND PROCESSING OF PERSONAL DATA

Pursuant to the EU Regulation 2016/679 (GDPR) the data of the data processing owners are specified below:
PUBLISHER --> Next OnWeb S.L.U., with registered office in Avda. De La Feria, num. 1 (INFECAR) Incube building. Oficinas 4 y 5 35012-Las Palmas. Gran Canaria. Spain. The data transmitted through the registration form to the seminar will be used for the purposes specified in the Information that can be reached at the link https://www.arkitectureonweb.com/it/privacy-policy/. At any time you can obtain confirmation of the existence or not of a treatment of data concerning you, by specific request addressed to the owner of the processing of personal data (PUBLISHER) by sending an email to the address [email protected].
TECHNICAL PARTNER --> Aluvetro Srl Unipersonale Via Lombardia 4/6 25034 ORZINUOVI (BS) - Italy The data transmitted through this form will be used for the purposes specified in the Information that can be reached at the link http://www.aluvetro.it/privacy-policy/. At any time you can obtain confirmation of the existence or not of a treatment of data concerning you, by specific request addressed to the owner of the processing of personal data (TECHNICAL PARTNER) by sending an email to the address [email protected]