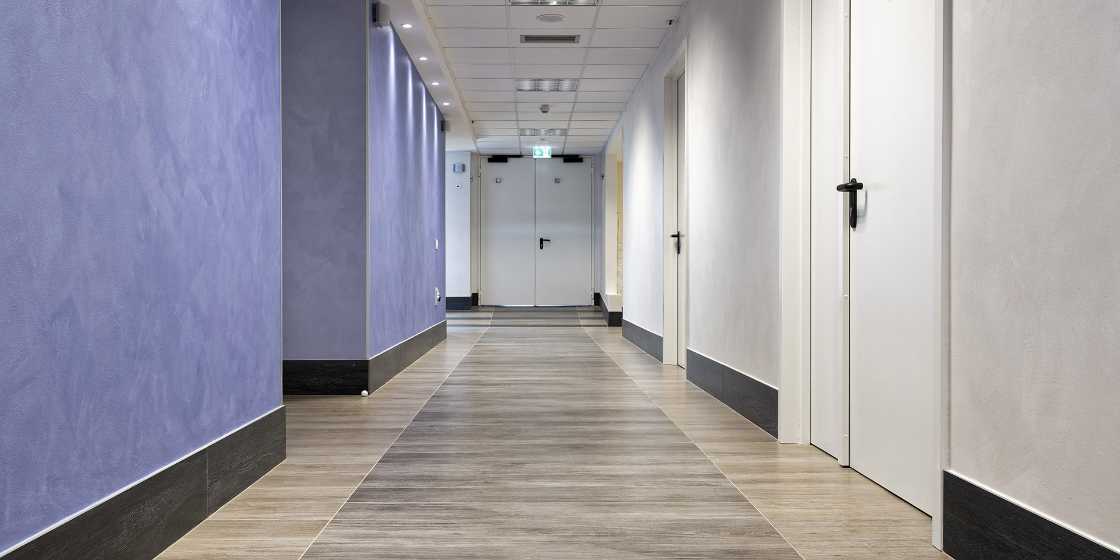 10 November 2020 | 16.00 - 16.50
Antivirale Wand– und Bodenbeläge in Zeiten von Covid-19. Wohlbefinden und Nachhaltigkeit – Lösungen und Eigenschaften
Antivirale und antibakterielle keramische Oberflächen für einen sichereren Lebensraum. Luftqualität in Räumen: Ursachenstudie zu Arten und Menge der Luftschadstoffe im Indoor-Bereich. Der Fokus liegt auf Lösungen für eine Minderung der Luftschadstoffe, die durch Baumaterialien und Reinigungs-/Desinfektionsprodukte erzeugt werden. Das Ergebnis definiert sich in Nachhaltigkeit für unseren Lebensraum, Wohnqualität, aber auch in der Reduzierung von Aufwand und Kosten im Unterhalt
15.45 - ERÖFFNUNG DES SEMINARRAUMES
---
16.00 - START DES SCHULUNGSVORTRAGES

Programm:

Herkömmliche Keramik und die neuesten fotokatalytischen ACTIVE Keramikplatten - mit Silber dotiertem Titandioxyd
Bakterien, Viren und Schimmelpilze: Traditionelle Keramik im Vergleich mit fotokatalytischer Keramik
Antivirale und antibakterielle Oberflächen: Vergleich mit Oberflächenbehandlungen, die ausschließlich mit Silber erfolgen
Einige Feststellungen zur Luftverschmutzung
Kriterien für Architekten/Planer bei der Wahl eines Oberflächenmaterials
Wie wird eine fotokatalytische Keramik hergestellt?
Übler Geruch: Luftverschmutzung oder nur Unbehagen?
Wartung von Fassaden: Kann man sie vermeiden?
"Tatsächliche" Nachhaltigkeit, die Daten und Fakten
Kurze Hinweise zu den Zertifizierungen für die Nachhaltigkeit von Gebäuden (LEED, WELL, etc.)
---
- DEBATTE
---
16.50 – SCHLIEßUNG DES SEMINARRAUMES

Referent: Claudia Letizia Bianchi und Marcello Tazzioli
Fachpartner: Iris Ceramica Group

---
DATENSCHUTZ UND VERARBEITUNG PERSONENBEZOGENER DATEN
Ihre persönlichen Daten werden von GranitifiandreSpa – via Radici Nord, 112 - 42014 – Castellarano (RE) Italy, registriert, bevor Sie in den Saal eintreten. Lesen Sie bitte die Datenschutzerklärung.

---------------------------------------------------------------------------------------------------------------
Antiviral and antibacterial surfaces for safer environments. Indoor air quality: study of causes, types and quantities of pollutants present. Focusing on solutions to reduce pollutants emitted from principal building materials and consumer hygiene/cleaning products. Results in terms of environmental sustainability and well-being advantages, in addition to reduced maintenance and management costs.
15.45 - OPENING CLASSROOM
---
16.00 - LESSON START
Program:
Traditional ceramics and the latest ACTIVE photocatalytic ceramic tiles with TiO2 and Ag
Bacteria, viruses and mold. Traditional ceramics vs. photocatalytic ceramics
Antiviral/antibacterial surfaces: comparison of surfaces with silver only
A few words about air pollution
Criteria for an architect/interior designer when selecting a surface finish
How photocatalytic ceramic tiles are manufactured
Odor: pollution or merely discomfort
Facade maintenance: can it be avoided?
True sustainability, the facts and figures.
Touching briefly on building certifications (LEED, WELL, etc.)

---
- DEBATE
---
16.50 - CLOSING CLASSROOM
---
Speakers: Claudia Letizia Bianchi and Marcello Tazzioli
Technical partner: Iris Ceramica Group

---
PRIVACY AND PROCESSING OF PERSONAL DATA
Your personal data will be processed by Granitifiandre Spa – via Radici Nord, 112 - 42014 – Castellarano (RE) Italy, who will be acting as the Data Controller. Before entering the hall, please read the privacy policy.