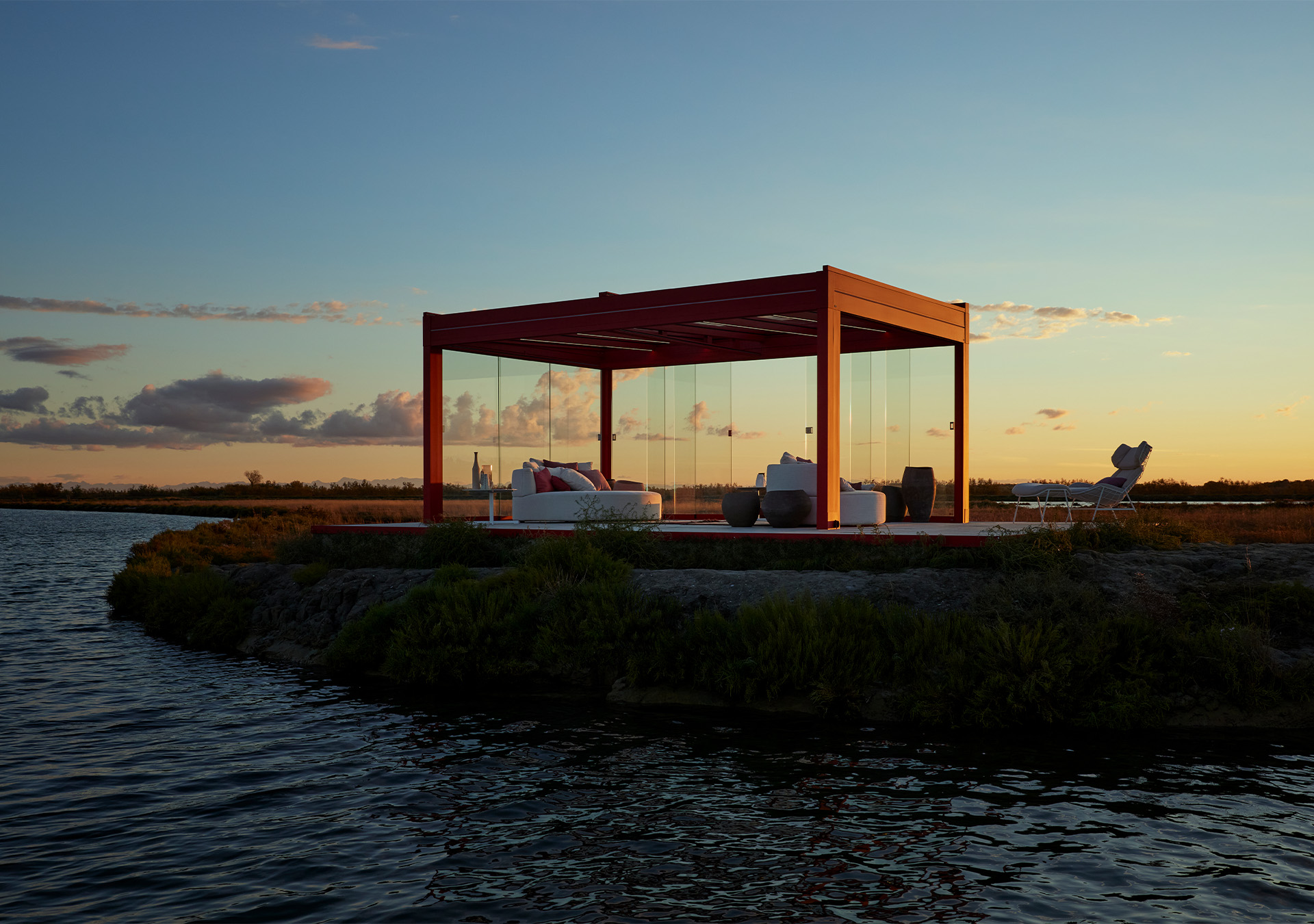 KE Outdoor Design
Via Calnova 160/A, 30020 Noventa di Piave (VE) - Italy
Inside the BAT Group - which has been a leader in the field of shading systems for over 35 years - KE is synonymous with excellence. The already widespread presence of the Group in key markets such as France, Spain, Germany, Sweden and the United States - where the 15 subsidiaries are distributed - pursues the goal of internationalization that has distinguished the Group from the very beginning.
Made in Italy
Made in Italy represents a fundamental benchmark of quality: all the products are designed, developed and manufactured here: awnings such as arm awnings, cassette awnings, drop awnings, canopies and hanging awnings as well as special systems suitable for covering large and small surfaces, both for commercial businesses such as bars, restaurants, stores and hotels and for private settings in 72 countries worldwide.
Original know-how
Original solutions, which have lasted over time and meet the most demanding requirements of designers, architects, window fitters, upholsterers and outdoor professionals. KE stands out in the market for its highly proactive approach: the products are the expression of a unique and original know-how that is capable of anticipating future trends. It is therefore possible to choose the most suitable model for each setting from several models leading to a proper redesign and restyling of urban furniture.